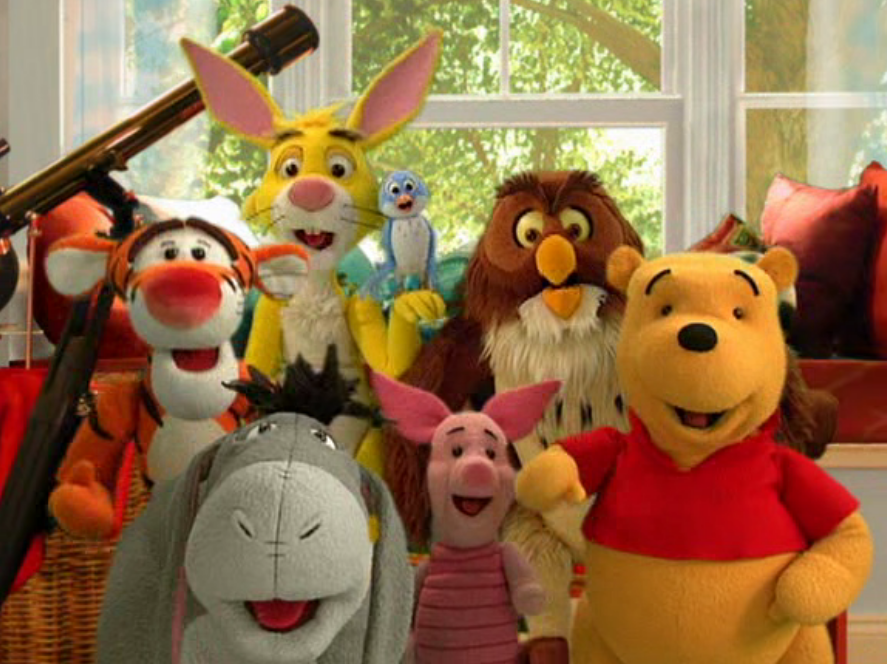 Titolo originale: The Book of Pooh

Casa: Walt Disney Animation

Anno: 2001

Episodi: 100

Canali: Rai 2
Serie a pupazzi animati in shadowmation destinata ad un pubblico prescolare con protagonisti Winnie the Pooh ed i suoi amici del bosco dei Cento Acri, che - rispetto alla serie precedente - introducono una delle loro avventure tratte da un libro, dopo essere usciti da quest'ultimo.
Titoli episodi (solo quelli trasmessi in Italia)
1.Best Wishes, Winnie the Pooh
2.Double Time
3.Are You Me?
4.Rabbit's Happy Birthday Party
5.Circumference Equals Pirate 'Arrr' Squared
6.Pooh's to Do
7.Pigletry
8.Dinosnores
9.I Came, I Sowed, I Conked It
10.I Get a Cake Out of You
11.Whoo Dunnit?
12.Biglet
13.I Could Have Laughed All Night
14.X Spots the Mark
15.My Gloomy Valentine
16.Mr.Narrator
17.Vegetable of Contents
18.A Welcome to Beat the Band With
19.Owl's Book
20.The Autobiography of Tigger
21.You Can Lead Eeyore to Books
22.The Spice of Life
23.Mr.Narrator
24.Honey Glazed Hamlet
25.Bee-friended
26.The Nightmare
27.A Win Who Won Situation
28.Best Wishes, Winnie the Pooh
29.Biglet
30.Home Very Sweet Home
31.Don Pooh Xote
32.Beastly Burden
33.It's a Bird? Yes!
34.A Breezy Little Story
35.The Small Wonders
36.Are You Me?